InDesign Fundamentals
Training Time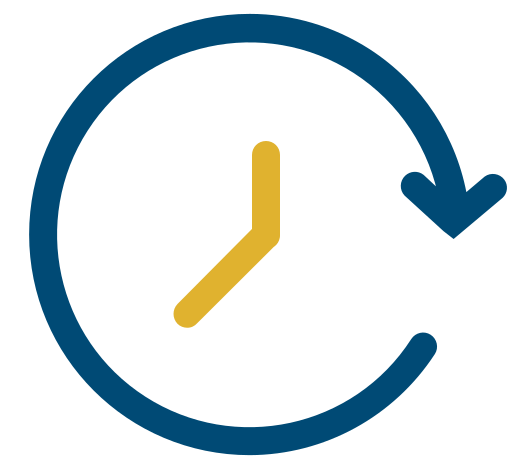 60 Clock Hours
Course Type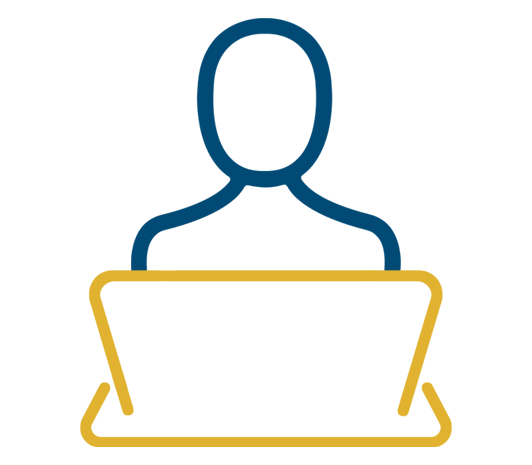 Project Based
Cost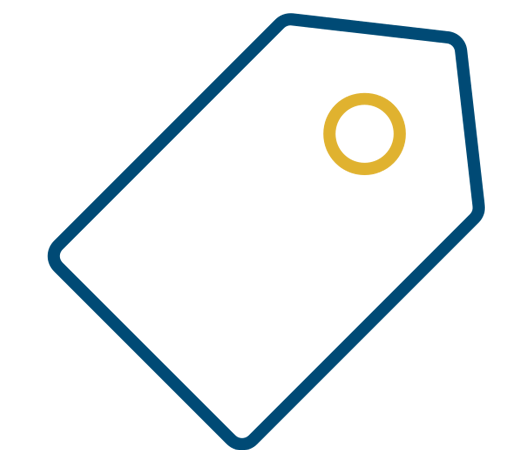 $1,098 $998 | SAVE $100!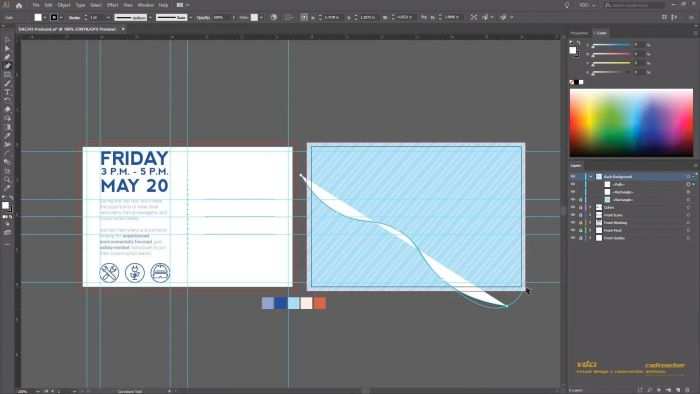 You will learn to use Adobe InDesign from the beginning, with instructor-led tutorials taught by Certified Adobe instructors. These online classes are real-world, project-based. You will learn important strategies on how to work successfully with InDesign. Learn the techniques to adjust, enhance, and compose files. Learn the proper editing techniques for file/layer management. Learn to plan, design, collaborate and export a project.
VDCI encourages a strong online engagement between you, your instructor and your classmates. You will participate in group discussion forums, connect with your instructor and message your classmates.
This bundle consists of 2 Courses for a total of 60 Clock Hours. It can be completed in 6 weeks.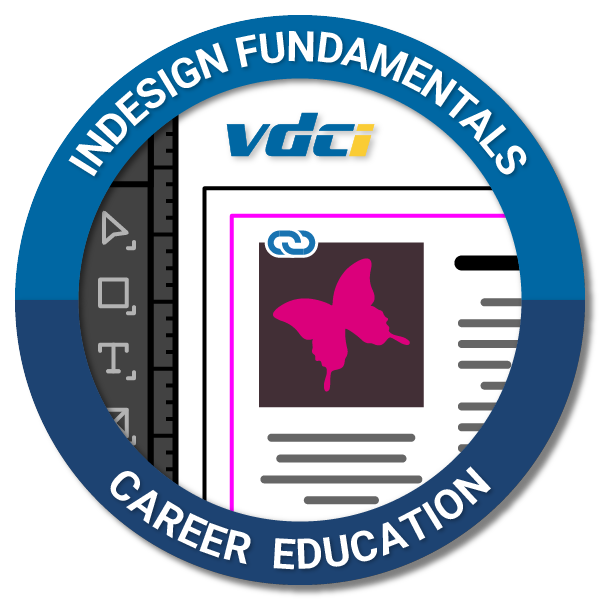 Earn a Micro-Credential for successfully completing this Training Bundle!
Earn a verified Digital Badge from Credly by completing this Bundle with a grade of 70% or higher. Credly is a badging platform that works with credible organizations to recognize, manage and share professional achievements.
Here is the course outline:
Welcome to InDesign Fundamentals!
DAC 141 - Introduction to InDesign
Learn the Adobe InDesign user interface and the specific tools and features that make InDesign valuable. Learn basic strategies to design, supplement, and export graphic materials.
DAC 241 - Intermediate Illustrator
This class reinforces basic strategies of DAC 121 and introduces intermediate techniques for graphic design. Learn additional tools and methods to craft a series of graphic marketing materials.
Accept your Micro-Credential
If you have passed each course in this bundle with a 70% or higher, go here to earn your Credly verified Digital Credential.
Unsure what to do next? Interested in other recommended courses? Go here to find out!