What you will learn
Demonstrate an understanding of the inter-relationship between the construction drawings and a quantity-takeoff cost estimate.
Analyze the components of a construction cost estimate and learn how a quantity-takeoff cost estimate is created.
Master an understanding of quantity surveying, estimating takeoffs and pricing estimated quantities.
Recognize the need for thoroughness and attention to detail when preparing construction cost estimates.
About this course
This Introduction to Construction Estimating is taught by a professional construction estimator. Starting at the very beginning, you will learn about the types of estimates and how an estimate is organized. The components and sub-components of an estimate will be addressed.
You will learn the purposes for construction estimating, the estimating tools used, and the skills required for construction estimating.
The online classes continue by discussing quantity takeoffs and by teaching you how to determine prices based on estimated quantities. The course wraps up discussing cost estimate proposals and what is included and excluded when creating an estimate.
VDCI encourages a strong online engagement. You will participate in group discussion forums, connect with your instructor and message your classmates. You are also invited to join us in the VDCI Student Lounge, where our instructors, staff, current students and alumni share information and help one another.
This online construction estimating course is designed to help trades professionals, journey people, drafters, designers and architectural and engineering interns. By the conclusion of this class, participants will be able to understand and apply the inter-connectivity between the construction documents and the information created in the construction cost estimate
Video Lecturer & Course Instructor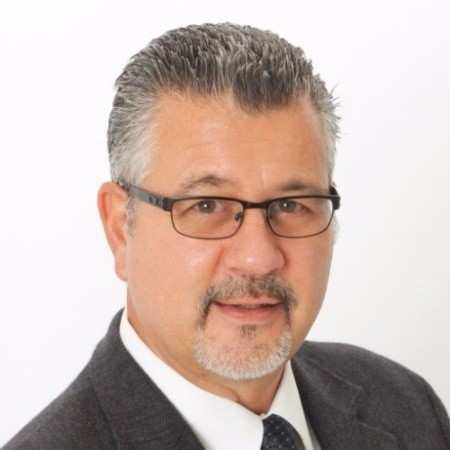 Ed Wenz
Estimating Consultant, Wenz Estimating
300+ Learners

Sage Estimating Consultant
Select a date to register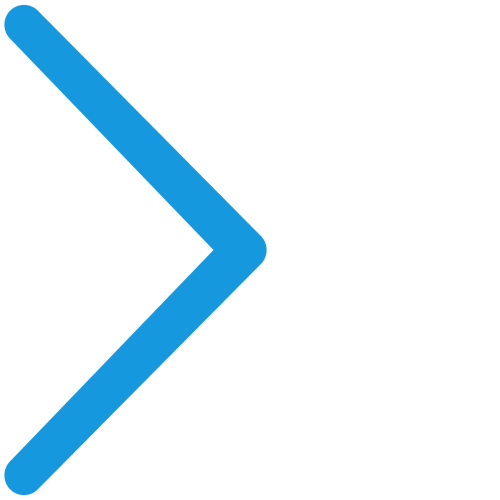 ​
$329.00
One-time payment, no fees or subscriptions
Approx. 20 hours to complete
3 hours on-demand video
3-Week Course
Accelerated learning
100% Online
Access your course from anywhere, anytime
Flexible Learning
Create your own schedule around set due dates
No Software Required
Course includes PDF downloads
Frequently Asked Questions
Can I work at my own pace?

Yes. You can work at your own pace. Each course is 18 days long. You will have two weeks and three weekends to complete the course. There are set deliverable schedules which are addressed in the course syllabus. You can login to the Learning Hub at your convenience.
When does this course meet?

You do not need to log in at a specific time. You may log into the Learning Hub at any time to access your course materials, video lectures, and assignments.
If the course is pre-recorded/self-paced, then why do I need to take it during the course cycle? Why can't I start now?

The courses are self -paced but they do run during the scheduled course cycles, have set due dates and require interaction with your instructor and classmates.
I work full time; can I still take classes?

Yes! There are no set class times or required login times. Lectures and course materials are pre-recorded by our instructors and provided through the online learning hub on the first day of the course cycle. Lectures can be accessed as many times as you would like during the 18 day cycle. During the course cycle students have 24/7 access to the online Learning Hub, making it easy to schedule and work on the courses when you have time.
What is the refund policy?

You are eligible for a refund as long as you have not accessed the course in the Learning Hub. By signing the Cancellation & Refund acknowledgement, you will no longer be eligible for a refund for the individual course. Refunds for Training Bundles, Fast-Track Programs, and Technology Certificate Programs are calculated differently and offer partial and pro-rata refunds.
Will I be certified after I complete the course?

Students will receive a certificate of completion for each course passed with a 70% or higher. Autodesk software courses will also include a certificate of completion that comes directly from Autodesk. Additional certification exams can be purchased through testing organizations, and VDCI does not provide industry certification exams.
Will I have lifetime access to the videos?

You will only have access to course videos during the 18-day course. You can watch the videos whenever you'd like, and as many times as you'd like, during this time. You will also receive a complementary 7-day access period, which can be activated any time after completing the course.
Can I purchase the course for someone else?

Yes, all of our courses have the option to "Purchase for someone else." This option can be found next to the purchase button at the top of the course page. When checked, the purchased course(s) can be transferred to another person with our without a VDCI Learning Hub account. If you are planning on taking the course yourself, you do not need to check the "Purchase for someone else" checkbox.

When a course is purchased for someone else, it can be transferred on the "Seats" tab in the purchase summary window. If the course is being transferred to someone with an existing Learning Hub account, they can be found by clicking the "Enroll" button. If the course is being transferred to someone without a Learning Hub account, the "Bulk Email" button can be used, to send one or more Seats to individual email addresses so that they can access the course.

If you have any questions about purchasing for someone else, placing a large or bulk order, or transferring a purchase to another user, please reach out to our team at learn@vdci.edu.
What is Construction Estimating?

One of the most crucial components of the construction process, construction cost estimating is the process of forecasting the expense of building a physical structure. Understanding what a construction cost estimator is and the phases entailed is therefore essential to anyone who is concerned about how much their project will cost. Cost estimates are executed for many different types of construction projects, from building new structures to remodeling efforts.

Due to the risks involved, a major concern for both builders and clients is the financial impact of cost overruns and failing to complete a project. Therefore, it is in both parties' best interest to spend time researching and estimating project expenditures before proceeding. Clients who are considering extensive projects often look for multiple cost estimates, including those prepared by contractors, as well as those assessed by independent estimators.

In order to determine a project's scope and feasibility, project owners typically use cost estimates to allocate their budget. In addition, contractors utilize cost estimates when they are deciding whether or not to bid on a potential project. Estimates are generally prepared with the input of both architects and engineers in order to ensure that a project is in accordance with both scope requirements and budget allotment. Essentially, a good cost estimate will not only prevent the builder from losing money but also help the customer avoid overpaying. A fundamental component of earned value management, cost estimates are a project-management technique that tracks a project's performance against the total time and cost estimate.

Creating a construction cost estimate is a sound practice when determining the expenditures associated with a building project. However, the accuracy of estimates are particularly critical for development projects, which have timelines and budgets closely linked to reimbursing lenders while generating revenue as quickly as possible. They are also crucial for large civil projects or mega-projects due to their substantial scope and the possible involvement of public monies. In the instance of mega-projects, small miscalculations become magnified. Therefore, it's wise to obtain extremely accurate cost-estimates in projects fabricated using public funds, as it will not only increase accountability but provide transparency while developing trust in your ability to manage the project adequately.

While it's nearly impossible to estimate the cost of any given project with absolute precision, failure to prepare a feasible cost estimate can lead to catastrophic consequences in cost overruns. Although projects can fail for a variety of unforeseen reasons, a skilled estimator will account for as many factors as necessary, including items such as market conditions, to create an accurate estimate.
What language is this course taught in?

All VDCI courses are taught in English.
I just finished my course; when can I start my next course?

You can start your next course at the next available start date! If it's after the 4th day of the course cycle we highly advise you do not to start a new course in the current cycle, since you will have missed the first due date and may not have time to complete the course material.
Is this course online?

Yes, all VDCI courses are 100% online, so there's no need to show up to a classroom in person. You can access your lectures, readings, and assignments anytime, anywhere via the web or your mobile device. You are also welcome to visit us anytime at our Student Lounge on the VDCI campus.
How can I communicate with my instructor and classmates?

VDCI encourages a strong online engagement between you, your instructor, and your classmates. You will participate in discussion forums, connect with your instructor and message your classmates. You are also invited to join us in the VDCI Student Lounge, where our instructors, staff, current students and alumni share information and help one another.
Here is the course outline:
Topic 1: Introduction - Learning Objectives - What is Estimating?
Topic 2: Definitions & Abbreviations
Topic 3: Units of Measure
Topic 5: Pricing Resources
Topic 8: Project Considerations
Topic 10: Estimate Cover Sheet, Recap & Instructor Thoughts
Course Completion Survey and Certificate
Completion
The following certificates are awarded when the course is completed:
| | |
| --- | --- |
| | PFC121-Certificate |