What you will learn
Demonstrate an understanding of the inter-relationship between the drawings included in a set of Construction Documents (blueprints) for a Mixed-Use Commercial project.
Analyze different drawings and see how information is referenced throughout a set of Construction Documents.
Evaluate the similarities between all sets of construction documents submitted for building permits.
Recognize the need for consistency in presenting information in all types of Construction Documents.
Gain experience understanding how 3D model presentations within a set of construction documents makes the construction documents easier to understand the project.
About this course
Learn to read blueprints. "Blueprint" is the historic name for construction documents. Contractors build the design and follow the drawings included in the set of "blueprints."
Led by your instructor, who is a licensed architect, you will review the construction documents for a real-world, mixed-use commercial project which includes hotel, retail and parking. We will walk through the set of architectural and all engineering construction documents. We will also review the project specifications for the mixed-use project
Many people in the construction industry can benefit professionally by learning how to read a set of blueprints, also known as construction documents (CDs).
VDCI encourages a strong online engagement. Participate in group discussion forums. Connect with your instructor and message your classmates. Join us in the VDCI Student Lounge, where our current students and alumni share information and help one another.
At the conclusion of the course, you will be able to make the connections and references between multiple documents contained in a set of blueprint drawings and will be qualified to enroll in the AutoCAD courses.
Video Lecturer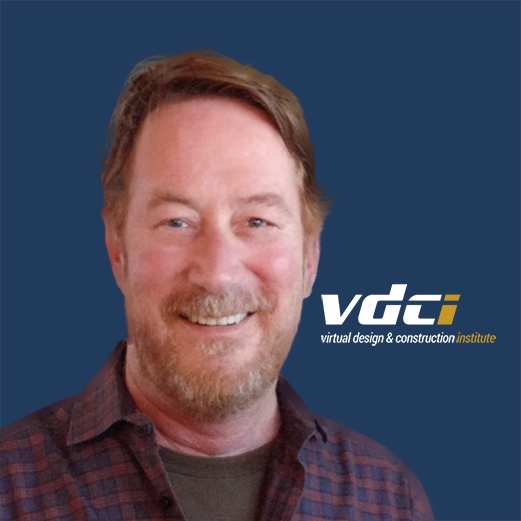 Al Whitley
Founder, VDCI
2,500+ Learners
4.8/5.0 Instructor Rating
Autodesk Certified Instructor
Course Instructor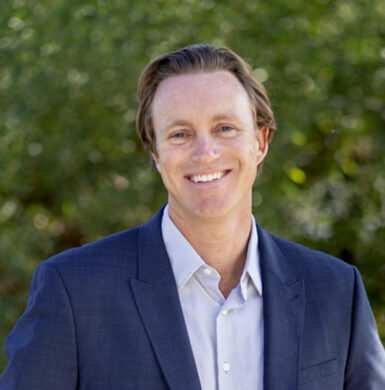 Chris Tiffany
Landscape Architect, Schmidt Design Group, Inc.
750+ Learners
4.8/5.0 Instructor Rating
Autodesk Certified Instructor
Select a date to register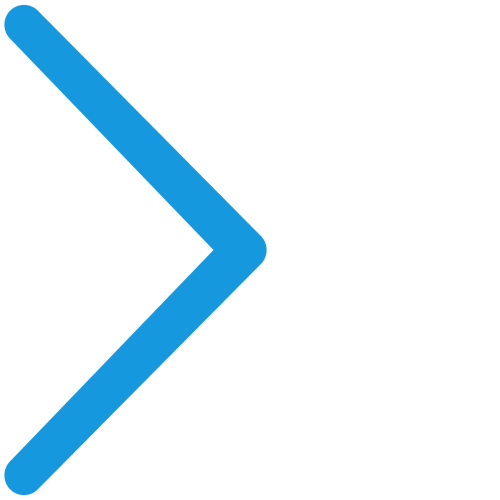 ​
$329.00
One-time payment, no fees or subscriptions
Approx. 20 hours to complete
6.5 hours on-demand video
3-Week Course
Accelerated learning
100% Online
Access your course from anywhere, anytime
Flexible Learning
Create your own schedule around set due dates
No Software Required
Course includes PDF downloads
Frequently Asked Questions
Can I work at my own pace?

Yes. You can work at your own pace. Each course is 18 days long. You will have two weeks and three weekends to complete the course. There are set deliverable schedules which are addressed in the course syllabus. You can login to the Learning Hub at your convenience.
When does this course meet?

You do not need to log in at a specific time. You may log into the Learning Hub at any time to access your course materials, video lectures, and assignments.
If the course is pre-recorded/self-paced, then why do I need to take it during the course cycle? Why can't I start now?

The courses are self -paced but they do run during the scheduled course cycles, have set due dates and require interaction with your instructor and classmates.
I work full time; can I still take classes?

Yes! There are no set class times or required login times. Lectures and course materials are pre-recorded by our instructors and provided through the online learning hub on the first day of the course cycle. Lectures can be accessed as many times as you would like during the 18 day cycle. During the course cycle students have 24/7 access to the online Learning Hub, making it easy to schedule and work on the courses when you have time.
What is the refund policy?

You are eligible for a refund as long as you have not accessed the course in the Learning Hub. By signing the Cancellation & Refund acknowledgement, you will no longer be eligible for a refund for the individual course. Refunds for Training Bundles, Fast-Track Programs, and Technology Certificate Programs are calculated differently and offer partial and pro-rata refunds.
Will I be certified after I complete the course?

Students will receive a certificate of completion for each course passed with a 70% or higher. Autodesk software courses will also include a certificate of completion that comes directly from Autodesk. Additional certification exams can be purchased through testing organizations, and VDCI does not provide industry certification exams.
Will I have lifetime access to the videos?

You will only have access to course videos during the 18-day course. You can watch the videos whenever you'd like, and as many times as you'd like, during this time. You will also receive a complementary 7-day access period, which can be activated any time after completing the course.
Can I purchase the course for someone else?

Yes, all of our courses have the option to "Purchase for someone else." This option can be found next to the purchase button at the top of the course page. When checked, the purchased course(s) can be transferred to another person with our without a VDCI Learning Hub account. If you are planning on taking the course yourself, you do not need to check the "Purchase for someone else" checkbox.

When a course is purchased for someone else, it can be transferred on the "Seats" tab in the purchase summary window. If the course is being transferred to someone with an existing Learning Hub account, they can be found by clicking the "Enroll" button. If the course is being transferred to someone without a Learning Hub account, the "Bulk Email" button can be used, to send one or more Seats to individual email addresses so that they can access the course.

If you have any questions about purchasing for someone else, placing a large or bulk order, or transferring a purchase to another user, please reach out to our team at learn@vdci.edu.
What is Blueprint Reading?

Blueprint Drawings are also known as Construction Documents – When you understand how to read blueprints, you will know how to read the various types of blueprints, shop prints and schematics used in a construction and/or facilities environment. You will learn the different types of standard symbols and abbreviations found on construction drawings. We also spend a fair amount of time describing the information required on drawings in order to be processed through the City or County agencies.

Plans are often for technical purposes such as architecture, engineering, or planning. Their purpose in these disciplines is to accurately and unambiguously capture all the geometric features of a site, building, product or component. Plans can also be for presentation or orientation purposes, and as such are often less detailed versions of the former. The end goal of plans is either to portray an existing place or object, or to convey enough information to allow a builder or manufacturer to realize a design.

The term "plan" may casually be used to refer to a single view, sheet, or drawing in a set of plans. More accurately, plan refers to an orthographic projection looking down on the object, such as in a plan view, floor plan or bird's-eye view. The process of producing plans, and the skill of producing them, is often referred to as technical drawing.

Plans are often prepared in a "set". The set includes all the information required for the purpose of the set, and may exclude views or projections which are unnecessary. A set of plans can be on standard office-sized paper or on large sheets. It can be stapled, folded or rolled as required. A set of plans can also take the form of a digital file in a proprietary format such as DWG or an exchange file format such as DXF or PDF.

Plans are usually "scale drawings", meaning that the plans are drawn at specific ratio relative to the actual size of the place or object. Various scales may be used for different drawings in a set. For example, a floor plan may be drawn at 1:50 (or 1/4"=1'-0") whereas a detailed view may be drawn at 1:25 (or 1/2"=1'-0"). Site plans are often drawn at 1:200 or 1:100.

Because plans represent three-dimensional objects on a two-dimensional plane, the use of views or projections is crucial to the legibility of plans. Each projection is achieved by assuming a vantage point from which to see the place or object, and a type of projection. These projection types are: Orthographic projection, including: Plan view or floor plan view Elevation, usually a 'head-on' view of an exterior Section, a cutaway view of the interior Axonometric projection, including: Isometric projection Oblique projection, and Perspective projection.
What language is this course taught in?

All VDCI courses are taught in English.
I just finished my course; when can I start my next course?

You can start your next course at the next available start date! If it's after the 4th day of the course cycle we highly advise you do not to start a new course in the current cycle, since you will have missed the first due date and may not have time to complete the course material.
Is this course online?

Yes, all VDCI courses are 100% online, so there's no need to show up to a classroom in person. You can access your lectures, readings, and assignments anytime, anywhere via the web or your mobile device. You are also welcome to visit us anytime at our Student Lounge on the VDCI campus.
How can I communicate with my instructor and classmates?

VDCI encourages a strong online engagement between you, your instructor, and your classmates. You will participate in discussion forums, connect with your instructor and message your classmates. You are also invited to join us in the VDCI Student Lounge, where our instructors, staff, current students and alumni share information and help one another.
Here is the course outline:
Topic 1: Blueprint Reading Basics
Topic 2: Cover Sheet & Floor Plans
Topic 3: Elevations, Sections & Wall Types
Topic 4: Enlarged Drawings & Occupancy/Egress
Topic 5: Interior Design & Civil
Topic 10: Technology & Project Specifications
Course Completion Survey and Certificate
Completion
The following certificates are awarded when the course is completed:
| | |
| --- | --- |
| | PFC102-Certificate |