What you will learn
Recognize the basic tools of InDesign and appropriately utilize these tools for the desired adjustments and corrections
Carry out techniques to adjust, enhance, supplement, and compose files necessary to produce marketing materials
Implement proper understanding and organization of files and layers within the layers panel and InDesign interface
Appropriately adjust and export images with variations in image file-type, dimension and color
About this course
Learn InDesign in this online Introduction class for professional designers, architects, engineers, contractors, marketers, and others seeking professional advancement or job transition through the acquisition of Adobe InDesign skills for their professional or personal advancement.
Learn to use Adobe InDesign including the tools and features that make InDesign useful for photo and graphic projects. In this online training class, students will learn basic InDesign strategies necessary for adjusting, correcting, and supplementing photos and graphics.
VDCI encourages a strong online engagement between you, your instructor and your classmates. You will participate in group discussion forums, connect with your instructor and message your classmates. You are also invited to join us in the VDCI Student Lounge, where our instructors, staff, current students and alumni share information and help one another.
Video Lecturer & Course Instructor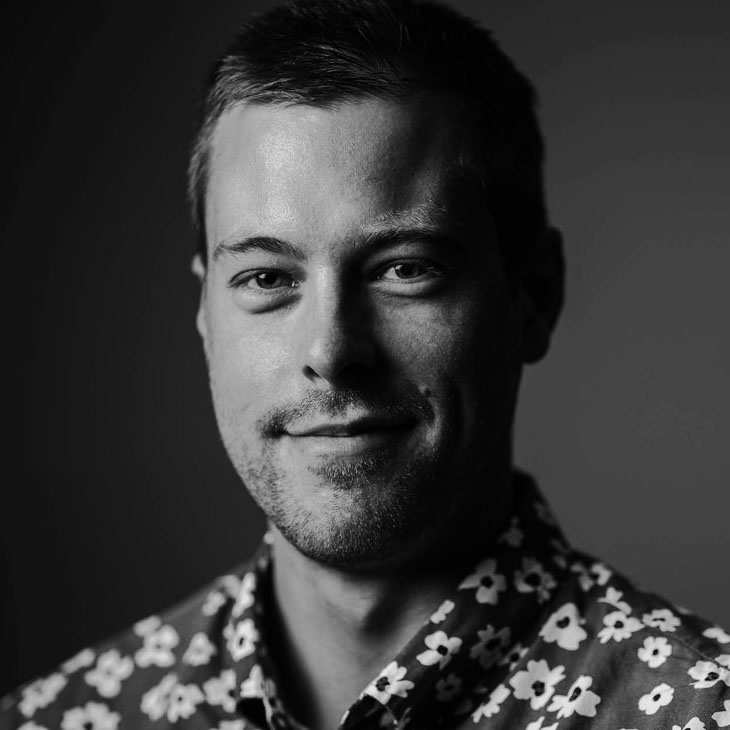 Matt Fons
Owner & CEO, IntoMore Media
50+ Learners
4.9/5.0 Instructor Rating
Adobe Certified Instructor
Course Instructor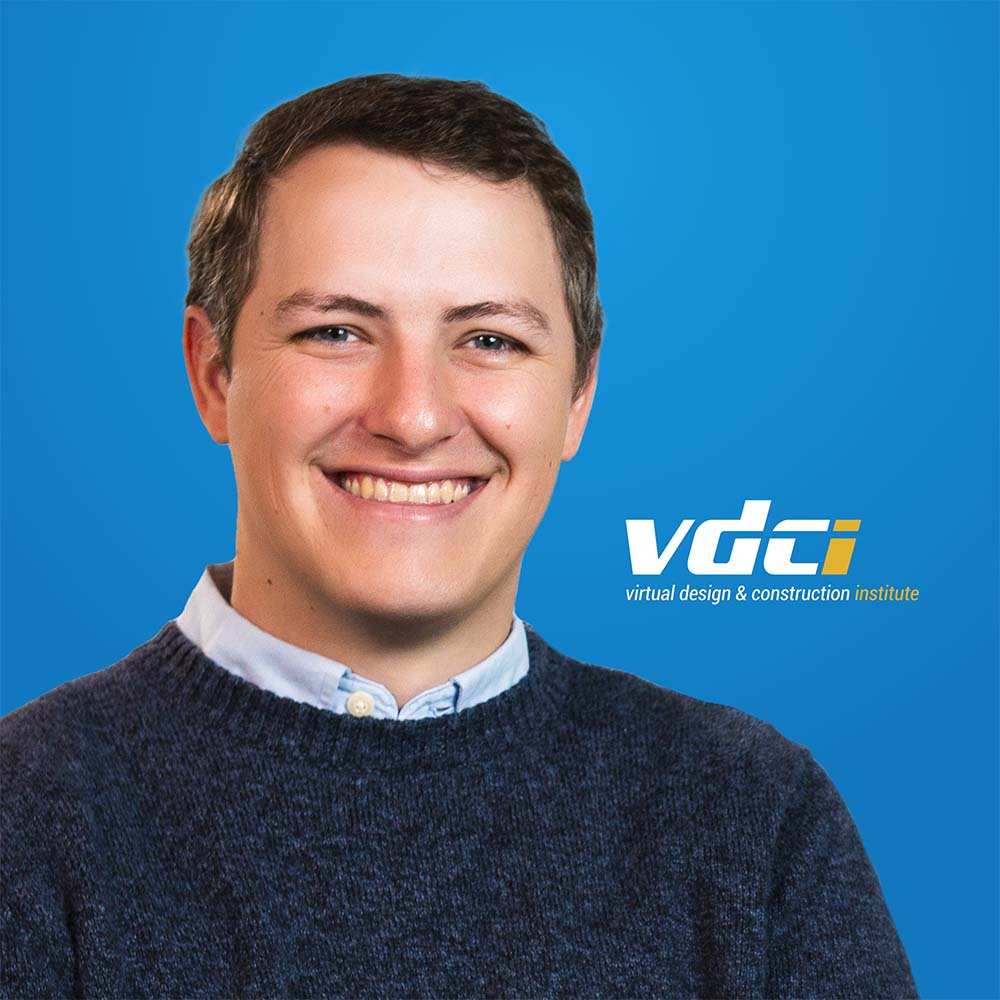 David Sellers
Owner & CEO, VDCI
2,100+ Learners
4.8/5.0 Instructor Rating
Autodesk Certified Instructor
Select a date to register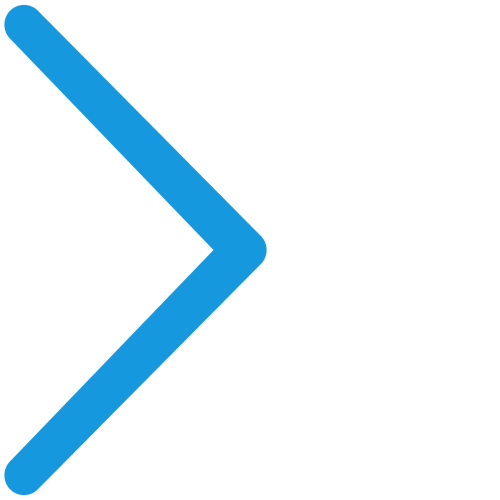 ​
$579.00
One-time payment, no fees or subscriptions
Approx. 30 hours to complete
6.5 hours on-demand video
3-Week Course
Accelerated learning
100% Online
Access your course from anywhere, anytime
Flexible Learning
Create your own schedule around set due dates
Frequently Asked Questions
Can I work at my own pace?

Yes. You can work at your own pace. Each course is 18 days long. You will have two weeks and three weekends to complete the course. There are set deliverable schedules which are addressed in the course syllabus. You can login to the Learning Hub at your convenience.
When does this course meet?

You do not need to log in at a specific time. You may log into the Learning Hub at any time to access your course materials, video lectures, and assignments.
If the course is pre-recorded/self-paced, then why do I need to take it during the course cycle? Why can't I start now?

The courses are self -paced but they do run during the scheduled course cycles, have set due dates and require interaction with your instructor and classmates.
I work full time; can I still take classes?

Yes! There are no set class times or required login times. Lectures and course materials are pre-recorded by our instructors and provided through the online learning hub on the first day of the course cycle. Lectures can be accessed as many times as you would like during the 18 day cycle. During the course cycle students have 24/7 access to the online Learning Hub, making it easy to schedule and work on the courses when you have time.
What is the refund policy?

You are eligible for a refund as long as you have not accessed the course in the Learning Hub. By signing the Cancellation & Refund acknowledgement, you will no longer be eligible for a refund for the individual course. Refunds for Training Bundles, Fast-Track Programs, and Technology Certificate Programs are calculated differently and offer partial and pro-rata refunds.
Will I be certified after I complete the course?

Students will receive a certificate of completion for each course passed with a 70% or higher. Autodesk software courses will also include a certificate of completion that comes directly from Autodesk. Additional certification exams can be purchased through testing organizations, and VDCI does not provide industry certification exams.
Will I have lifetime access to the videos?

You will only have access to course videos during the 18-day course. You can watch the videos whenever you'd like, and as many times as you'd like, during this time. You will also receive a complementary 7-day access period, which can be activated any time after completing the course.
Can I purchase the course for someone else?

Yes, all of our courses have the option to "Purchase for someone else." This option can be found next to the purchase button at the top of the course page. When checked, the purchased course(s) can be transferred to another person with our without a VDCI Learning Hub account. If you are planning on taking the course yourself, you do not need to check the "Purchase for someone else" checkbox.

When a course is purchased for someone else, it can be transferred on the "Seats" tab in the purchase summary window. If the course is being transferred to someone with an existing Learning Hub account, they can be found by clicking the "Enroll" button. If the course is being transferred to someone without a Learning Hub account, the "Bulk Email" button can be used, to send one or more Seats to individual email addresses so that they can access the course.

If you have any questions about purchasing for someone else, placing a large or bulk order, or transferring a purchase to another user, please reach out to our team at learn@vdci.edu.
What is Adobe Photoshop?

Adobe Photoshop is a software application for designers and creative professionals. This tool allows users to create, edit, and enhance images and other visual artworks. Images can be edited for use online or in-print.

Photoshop is Not a Drawing Program. Although it is possible to use Photoshop to design and construct original graphics, you will find that it is difficult and limited. The reason is that Photoshop is not intended to be used for this type of work. Photoshop is an image editing tool, not a design tool. To create original images, Adobe provides other specialist programs such as Adobe Illustrator and Adobe Image Ready.
What is Adobe InDesign?

What is Adobe InDesign?
InDesign is a desktop publishing software application for creating flyers, brochures, magazines, newspapers, and books. Projects created using InDesign can be shared in both digital and print formats. InDesign is used by graphic designers, artists, publishers, and marketing professionals. InDesign can also publish content suitable for tablet devices in conjunction with Adobe Digital Publishing Suite. Graphic designers and production artists are the principal users, creating and laying out periodical publications, posters, and print media.

InDesign History

InDesign is the successor to Adobe PageMaker, which was acquired by Adobe with the purchase of Aldus in late 1994. The first version of InDesign was released on August 31, 1999. The program began development long before this, with a different company known as Aldus that was based in Seattle and created desktop publishing software. Aldus developed some of the first graphics and desktop publishing programs available for personal computers that were running early versions of the Windows and Mac operating systems. These included applications such as Superpaint and PageMaker. The first version of PageMaker was released by Aldus July 1985 and it provided a simplified graphical user interface that fit the Macintosh point-and-click user experience. PageMaker became popular for early desktop publishing use as a result. At the company's height in 1990, PageMaker 4.0 hit the market and was considered advanced for its time, although it was starting to see competition from Quark, Inc., a smaller startup based in Denver who produced the electronic publishing software application QuarkXPress.

In 1994, Adobe purchased Aldus and acquired most of their software apps, with the most notable being PageMaker. In the years prior to the Adobe–Aldus acquisition, PageMaker had been losing significant market share to QuarkXPress. Quark had many more features and eventually pushed PageMaker out of the professional desktop publishing market.

In 2000, Adobe released the first version of InDesign with the intent to replace PageMaker and offer an application that was more competitive with QuarkXPress. With the dawn of Mac OS X, Adobe also had the first-mover advantage by offering InDesign as the first desktop publishing program native for OS X, as QuarkXPress was only available on earlier versions of the Mac OS at that time.

Adobe eventually bundled InDesign with Photoshop and Illustrator, and then added additional tools to deliver the Creative Suite. As many designers already used Photoshop and Illustrator, offering InDesign as part of these other applications caused it to be adopted more quickly. Within 10 years of its launch Adobe InDesign had displaced QuarkXPress as the preeminent desktop publishing tool.

How is InDesign Used

InDesign is used to create flyers, brochures, magazines, newspapers, posters, business cards, postcards, stickers, comics, and many other types of documents or visual communication.

InDesign is an industry-standard for publishing design and is used by graphics and marketing professionals. It may be used in conjunction with other applications that are part of the Adobe Creative Cloud including Illustrator and Photoshop, or it can be used on its own. Images and illustrations are usually not created within InDesign, rather layouts using text, images, and drawings that often are built in other programs are assembled into a layout using InDesign.

What Does Adobe InDesign Do

InDesign provides the tools necessary to design pages and create visual layouts that can be used for both print and digital media. InDesign provides users a simplified way to create professional pages which can be published and distributed in print or online.

InDesign is especially useful for documents containing multiple pages, layouts that combine text and images, and those containing significant amounts of text.
What language is this course taught in?

All VDCI courses are taught in English.
How can I communicate with my instructor and classmates?

VDCI encourages a strong online engagement between you, your instructor, and your classmates. You will participate in discussion forums, connect with your instructor and message your classmates. You are also invited to join us in the VDCI Student Lounge, where our instructors, staff, current students and alumni share information and help one another.
Is there a required textbook for this course?

There are no required textbooks for any VDCI courses; however, we have provided software-specific recommended textbooks as an additional resource to reference for all Autodesk and Adobe software courses. Additionally, there are no recommended textbooks for Blueprint Reading, Construction Fundamentals, Construction Estimating or for SketchUp.
Here is the course outline:
Lesson 2: Digital & Web Media
Lesson 3: Starting the Proposal Document
Lesson 4: Finishing the Proposal Document
Course Completion Survey and Certificate
Completion
The following certificates are awarded when the course is completed:
| | |
| --- | --- |
| | DAC241-Certificate |