What you will learn
Create titleblock and titleblock/drawing label components for a professional office to facilitate development of deliverable sheet files.
Create floor plan, enlarged plan, roof plan and building elevation of a moderately complex residential project. Includes the development of floor plan, roof plan and elevation notes.
Successfully integrate referenced files to create construction documents. Demonstrate layer and file management, use of model/layout environments and multi-scale drawing presentation.
Organize deliverable sheet set to conform to the National CAD Standards.
Apply intermediate-level skills to create sheet layout environments and plotting.
About this course
In this online and onsite AutoCAD course, we use CAD to draft a floor plan, multi-scale enlarged plans, roof plan and building elevations for a more complicated one-story residence. We develop a titleblock from scratch, including all of the associated file components. This project will be continued in CAD 302, Construction Documents II.
CAD 301 is the first in a two-part series where we develop a complete set of construction documents for a residential project. This online AutoCAD class is designed to follow CAD 101 and 201. Knowledge and confidence in the application of 2D computer documentation tools will be gained through hands-on training exercises and instructor presentations. Terrific real-world, project-based learning. You will learn important, relevant & practical CAD workflow skills in this online AutoCAD course.
Your instructor is an Autodesk Certified Instructor and also an experienced working professional who uses AutoCAD on a daily basis, preparing construction documents for commercial, educational and residential projects.
VDCI encourages a strong online engagement between you, your instructor and your classmates. You will participate in group discussion forums, connect with your instructor and message your classmates. You are also invited to join us in the VDCI Student Lounge, where our instructors, staff, current students and alumni share information and help one another.
In this AutoCAD course, we also develop a titleblock from scratch, including all the associated file components. In this online AutoCAD class, you will learn about important AutoCAD commands, menuing systems and project workflow. Real-world, project-based learning. Strong Instructor engagement. The course covers two-dimensional (2D) drawing commands and drafting techniques for developing construction documents including dimensioning, layout environments, layering systems and plotting.
Video Lecturer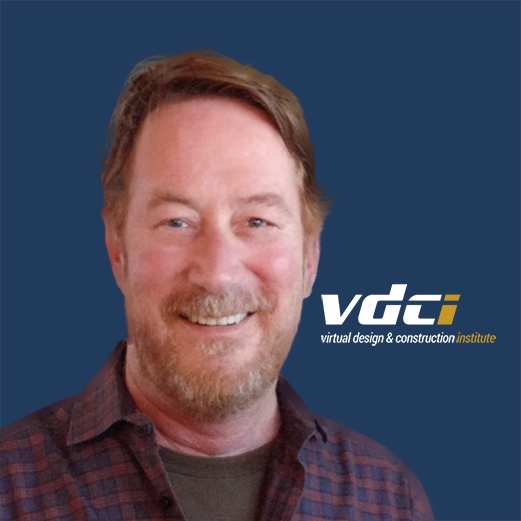 Al Whitley
Founder, VDCI
2,500+ Learners
4.8/5.0 Instructor Rating
Autodesk Certified Instructor
Course Instructor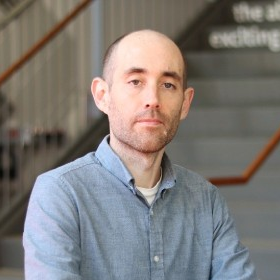 John O'Malley
Architect, Gensler
1,100+ Learners
4.8/5.0 Instructor Rating
Autodesk Certified Instructor
Select a date to register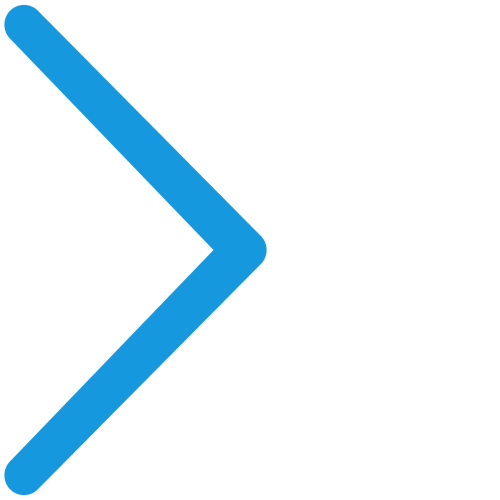 ​
$579.00
One-time payment, no fees or subscriptions
Approx. 30 hours to complete
9 hours on-demand video
3-Week Course
Accelerated learning
100% Online
Access your course from anywhere, anytime
Flexible Learning
Create your own schedule around set due dates
Frequently Asked Questions
Can I work at my own pace?

Yes. You can work at your own pace. Each course is 18 days long. You will have two weeks and three weekends to complete the course. There are set deliverable schedules which are addressed in the course syllabus. You can login to the Learning Hub at your convenience.
When does this course meet?

You do not need to log in at a specific time. You may log into the Learning Hub at any time to access your course materials, video lectures, and assignments.
If the course is pre-recorded/self-paced, then why do I need to take it during the course cycle? Why can't I start now?

The courses are self -paced but they do run during the scheduled course cycles, have set due dates and require interaction with your instructor and classmates.
I work full time; can I still take classes?

Yes! There are no set class times or required login times. Lectures and course materials are pre-recorded by our instructors and provided through the online learning hub on the first day of the course cycle. Lectures can be accessed as many times as you would like during the 18 day cycle. During the course cycle students have 24/7 access to the online Learning Hub, making it easy to schedule and work on the courses when you have time.
What is the refund policy?

You are eligible for a refund as long as you have not accessed the course in the Learning Hub. By signing the Cancellation & Refund acknowledgement, you will no longer be eligible for a refund for the individual course. Refunds for Training Bundles, Fast-Track Programs, and Technology Certificate Programs are calculated differently and offer partial and pro-rata refunds.
Will I be certified after I complete the course?

Students will receive a certificate of completion for each course passed with a 70% or higher. Autodesk software courses will also include a certificate of completion that comes directly from Autodesk. Additional certification exams can be purchased through testing organizations, and VDCI does not provide industry certification exams.
Will I have lifetime access to the videos?

You will only have access to course videos during the 18-day course. You can watch the videos whenever you'd like, and as many times as you'd like, during this time. You will also receive a complementary 7-day access period, which can be activated any time after completing the course.
Can I purchase the course for someone else?

Yes, all of our courses have the option to "Purchase for someone else." This option can be found next to the purchase button at the top of the course page. When checked, the purchased course(s) can be transferred to another person with our without a VDCI Learning Hub account. If you are planning on taking the course yourself, you do not need to check the "Purchase for someone else" checkbox.

When a course is purchased for someone else, it can be transferred on the "Seats" tab in the purchase summary window. If the course is being transferred to someone with an existing Learning Hub account, they can be found by clicking the "Enroll" button. If the course is being transferred to someone without a Learning Hub account, the "Bulk Email" button can be used, to send one or more Seats to individual email addresses so that they can access the course.

If you have any questions about purchasing for someone else, placing a large or bulk order, or transferring a purchase to another user, please reach out to our team at learn@vdci.edu.
What is AutoCAD?

AutoCAD is a design software used by architects, engineers, and other construction professionals to design and annotate 2D geometry and 3D models with solids, surfaces, and mesh objects. It is also used to automate tasks such as comparing drawings, counting objects, adding blocks, and creating schedules.

In earlier releases, AutoCAD used primitive entities - such as lines, polylines, circles, arcs, and text - as the foundation for more complex objects. Since the mid-1990s, AutoCAD has supported custom objects through its C++ API. Modern AutoCAD includes a full set of basic solid modeling and 3D tools, but lacks some of the more advanced capabilities of solid modeling applications. With the release of AutoCAD 2007 came improved 3D modeling functionality. Which meant better navigation when working in 3D. Over time, it has become more easy to edit 3D models. The mental ray engine was included in rendering, it was now possible to do quality renderings.

AutoCAD's native file format, DWG, and to a lesser extent, its interchange file format, DXF, have become de facto standards for CAD data interoperability. AutoCAD in recent years has included support for DWF, a format developed and promoted by Autodesk for publishing CAD data. In 2006, Autodesk estimated the number of active DWG files to be in excess of one billion. In the past, Autodesk has estimated the total number of DWG files in existence to be more than three billion.

With millions of professional users, Autodesk is a world leader in 3D design, engineering, and entertainment software for manufacturing, building and construction, and media and entertainment.
What is Computer Aided Design (CAD)?

Computer-Aided design (CAD) is the use of computer technology to aid in the design and particularly the drafting (technical drawing and engineering drawing) of a part or product, including entire buildings. It is both a visual (or drawing) and symbol-based method of communication whose conventions are particular to a specific technical field.

CAD is mainly used for detailed engineering of 3D models and/or 2D drawings of physical components, but it is also used throughout the engineering process from conceptual design and layout of products, through strength and dynamic analysis of assemblies to definition of manufacturing methods of components. CAD has become an especially important technology within the scope of computer-aided technologies, with benefits such as lower product development costs and a greatly shortened design cycle. CAD enables designers to lay out and develop work on screen, print it out and save it for future editing, saving time on their drawings.

Originally software for CAD systems was developed with computer languages such as Fortran, but with the advancement of object-oriented programming methods this has radically changed. Typical modern parametric feature based modeler and freeform surface systems are built around a number of key C programming language modules with their own APIs. A CAD system can be seen as built up from the interaction of a graphical user interface (GUI) with NURBS geometry and/or boundary representation (B-rep) data via a geometric modeling kernel. A geometry constraint engine may also be employed to manage the associative relationships between geometry, such as wireframe geometry in a sketch or components in an assembly.

CAD is one of the many tools used by engineers and designers and is used in many ways depending on the profession of the user and the type of software in question. There are several different types of CAD. Each of these different types of CAD systems require the operator to think differently about how he or she will use them and he or she must design their virtual components in a different manner for each.
What is a Certified Instructor?

Your instructor is an Autodesk Certified Instructor and also an experienced working professional who uses AutoCAD on a daily basis, preparing construction documents for commercial, educational and residential projects.
How do I become an Autodesk Certified User?

The Autodesk Certified User program offers students an opportunity to validate their Fusion 360 skills to prepare for professional careers in design and engineering. The certification exam is offered through 14,000 Certiport Testing Centers, and is available to students, educators, and professionals.
Will I earn any type of achievement by completing this course?

Yes! You'll earn a Course Certificate from VDCI and Autodesk upon completing this course, by completing all graded assignments with a cumulative 70% or better. If you'd like to earn additional recognition from Autodesk, consider attempting an Autodesk Certification Exam. Sharing your VDCI and Autodesk Completion Certificates can signal to hiring managers that you've got the right skills for the job and you're up on the latest industry trends.
Here is the course outline:
Lesson 1: Residential Floorplan
Lesson 2: Titleblock & Paperspace Elements
Lesson 3: Dimensions & Updating Sheets
Lesson 5: Keynotes & Starting the Elevation
Lesson 6: Finishing the Elevation & Final Deliverables
Course Completion Survey and Certificate
Completion
The following certificates are awarded when the course is completed:
| | |
| --- | --- |
| | CAD301-Certificate |