What you will learn
Explore the methodologies for turning a MEP building model into construction documents that can be used for construction.
Apply workflow strategies for efficient use of a BIM Model.
Label building components using annotative elements to create a sheet view that can be used for construction documents.
Produce a set of working construction documents with annotations, detail callouts, and general notes.
About this course
In this second course using the Revit MEP tools, you will focus on creating a set of MEP construction documents using the project modeled in BIM 321. The set of construction documents created will include annotations, notes and schedules necessary to finish deliverable drawings, extracting them from the Revit MEP model.
Your instructor is an Autodesk Certified Instructor and is a practicing MEP Engineering Professional who uses Revit MEP on a daily basis. This online Revit MEP training class will be taught from the MEP engineer's and designer's perspective. Architects and others will also improve and enhance their Revit MEP skills to gain more valuable Revit and Revit MEP insight, especially regarding the creation of family files.
You will improve your skills regarding how Revit MEP is used to integrate MEP systems into the building envelope and how Revit MEP helps you facilitate collision detection within Navisworks.
In this online Revit MEP training course, we will create MEP-based construction documents. We create the sheets, annotations, notes and schedules necessary to create deliverable construction documents.
Video Lecturer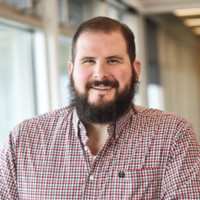 Tyler Grant
BIM Technology Manager, Delawie
250+ Learners
4.3/5.0 Instructor Rating
Autodesk Certified Instructor
Course Instructor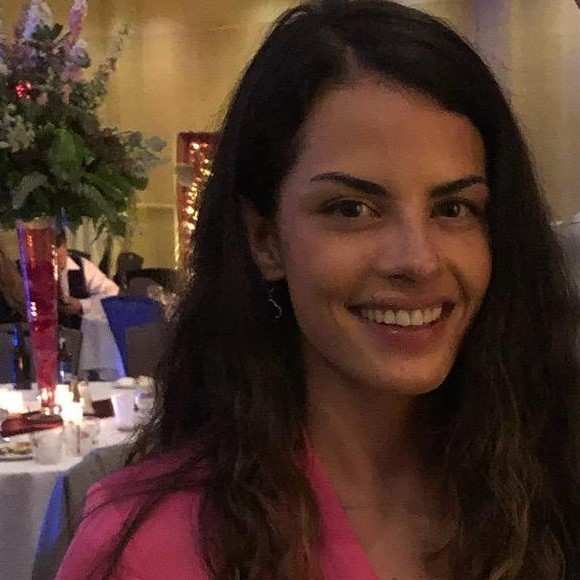 Katie Cortis
Project Engineer, U.S. Engineering Innovations
150+ Learners
4.6/5.0 Instructor Rating
Autodesk Certified Instructor
Select a date to register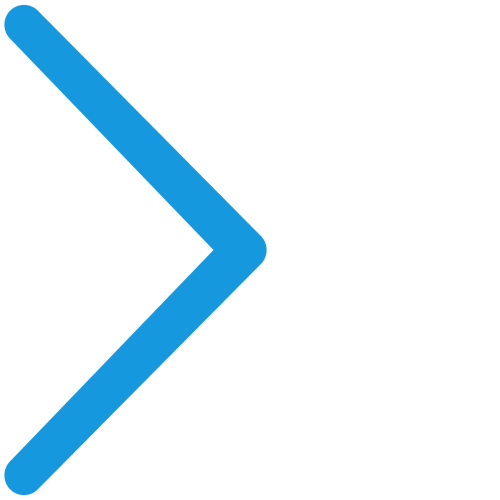 ​
$579.00
One-time payment, no fees or subscriptions
Approx. 20 hours to complete
3.5 hours on-demand video
3-Week Course
Accelerated learning
100% Online
Access your course from anywhere, anytime
Flexible Learning
Create your own schedule around set due dates
Frequently Asked Questions
Can I work at my own pace?

Yes. You can work at your own pace. Each course is 18 days long. You will have two weeks and three weekends to complete the course. There are set deliverable schedules which are addressed in the course syllabus. You can login to the Learning Hub at your convenience.
When does this course meet?

You do not need to log in at a specific time. You may log into the Learning Hub at any time to access your course materials, video lectures, and assignments.
If the course is pre-recorded/self-paced, then why do I need to take it during the course cycle? Why can't I start now?

The courses are self -paced but they do run during the scheduled course cycles, have set due dates and require interaction with your instructor and classmates.
I work full time; can I still take classes?

Yes! There are no set class times or required login times. Lectures and course materials are pre-recorded by our instructors and provided through the online learning hub on the first day of the course cycle. Lectures can be accessed as many times as you would like during the 18 day cycle. During the course cycle students have 24/7 access to the online Learning Hub, making it easy to schedule and work on the courses when you have time.
What is the refund policy?

You are eligible for a refund as long as you have not accessed the course in the Learning Hub. By signing the Cancellation & Refund acknowledgement, you will no longer be eligible for a refund for the individual course. Refunds for Training Bundles, Fast-Track Programs, and Technology Certificate Programs are calculated differently and offer partial and pro-rata refunds.
Will I be certified after I complete the course?

Students will receive a certificate of completion for each course passed with a 70% or higher. Autodesk software courses will also include a certificate of completion that comes directly from Autodesk. Additional certification exams can be purchased through testing organizations, and VDCI does not provide industry certification exams.
Will I have lifetime access to the videos?

You will only have access to course videos during the 18-day course. You can watch the videos whenever you'd like, and as many times as you'd like, during this time. You will also receive a complementary 7-day access period, which can be activated any time after completing the course.
Can I purchase the course for someone else?

Yes, all of our courses have the option to "Purchase for someone else." This option can be found next to the purchase button at the top of the course page. When checked, the purchased course(s) can be transferred to another person with our without a VDCI Learning Hub account. If you are planning on taking the course yourself, you do not need to check the "Purchase for someone else" checkbox.

When a course is purchased for someone else, it can be transferred on the "Seats" tab in the purchase summary window. If the course is being transferred to someone with an existing Learning Hub account, they can be found by clicking the "Enroll" button. If the course is being transferred to someone without a Learning Hub account, the "Bulk Email" button can be used, to send one or more Seats to individual email addresses so that they can access the course.

If you have any questions about purchasing for someone else, placing a large or bulk order, or transferring a purchase to another user, please reach out to our team at learn@vdci.edu.
What is Revit?

Revit is Building Information Modeling (BIM) software used by architects, engineers, and other construction professionals to create a unified model that all disciplines and trades can use to complete a building project from its initial conception to completion.

Revit is a single file database that can be shared among multiple users. Plans, sections, elevations, legends, and schedules are all interconnected, and if a user makes a change in one view, the other views are automatically updated. Thus, Revit drawings and schedules are always fully coordinated in terms of the building objects shown in drawings.

When a project database is shared, a central file is created which stores the master copy of the project database on a file server on the office's LAN. Each user works on a copy of the central file (known as the local file), stored on the user's workstation. Users then save to the central file to update the central file with their changes, and to receive changes from other users. Revit checks with the central file whenever a user starts working on an object in the database to see if another user is editing the object. This procedure prevents two people from making the same change simultaneously and prevents conflicts.

Since purchasing Revit, Autodesk has integrated three Revit platforms into the one Revit software title for the varying building design disciplines:

Revit Architecture, for architects and building designers (formerly Revit Building)

Revit Structure, for structural engineers

Revit MEP, for mechanical, electrical and plumbing engineers (formerly Revit Systems)
What is BIM?

Building Information Modeling or Building Information Management (BIM) makes use of a 3D building model in a collaborative process between architects, engineers, contractors, developers, and other construction professionals to plan, design, manage, and coordinate a building and infrastructure.

Building information modeling covers geometry, spatial relationships, geographic information, quantities and properties of building components (for example manufacturers' details). BIM can be used to demonstrate the entire building life cycle including the processes of construction and facility operation. Quantities and shared properties of materials can easily be extracted. Scopes of work can be isolated and defined. Systems, assemblies, and sequences are able to be shown in a relative scale with the entire facility or group of facilities.

The interoperability requirements of construction documents include the drawings, procurement details, environmental conditions, submittal processes and other specifications for building quality. It is anticipated by proponents that BIM can be utilized to bridge the information loss associated with handing a project from design team, to construction team and to building owner/operator, by allowing each group to add to and reference back to all information they acquire during their period of contribution the BIM model. For example, a building owner may find evidence of a leak in his building. Rather than exploring the physical building, he may turn to his BIM and see that a water valve is located in the suspect location. He could also have in the model the specific valve size, manufacturer, part number, and any other information ever researched in the past, pending adequate computing power.

BIM can greatly decrease errors made by design team members and the construction team (Contractors and Subcontractors) by allowing the use of conflict detection where the computer actually informs team members about parts of the building in conflict or clashing, and through detailed computer visualization of each part in relation to the total building. As computers and software become more capable of handling more building information, this will become even more pronounced than it is in current design and construction projects. This error reduction is a great part of cost savings realized by all members of a project.

BIM is currently employed by professionals on all building types from the simplest warehouse to many of the most complex new buildings, BIM design method is currently young in its development.
What is a Certified Instructor?

Your instructor is an Autodesk Certified Instructor and also an experienced working professional who uses Revit on a daily basis, preparing construction documents for commercial, educational and residential projects.
How do I become an Autodesk Certified User?

The Autodesk Certified User program offers students an opportunity to validate their Fusion 360 skills to prepare for professional careers in design and engineering. The certification exam is offered through 14,000 Certiport Testing Centers, and is available to students, educators, and professionals.
Will I earn any type of achievement by completing this course?

Yes! You'll earn a Course Certificate from VDCI and Autodesk upon completing this course, by completing all graded assignments with a cumulative 70% or better. If you'd like to earn additional recognition from Autodesk, consider attempting an Autodesk Certification Exam. Sharing your VDCI and Autodesk Completion Certificates can signal to hiring managers that you've got the right skills for the job and you're up on the latest industry trends.
Here is the course outline:
Lesson 1: Mechanical Annotation & Sheets
Lesson 2: Plumbing Annotation & Sheets
Lesson 3: Electrical Annotation & Sheets
Lesson 4: Detail Views & Exporting
Course Completion Survey and Certificate
Completion
The following certificates are awarded when the course is completed:
| | |
| --- | --- |
| | BIM322-Certificate |